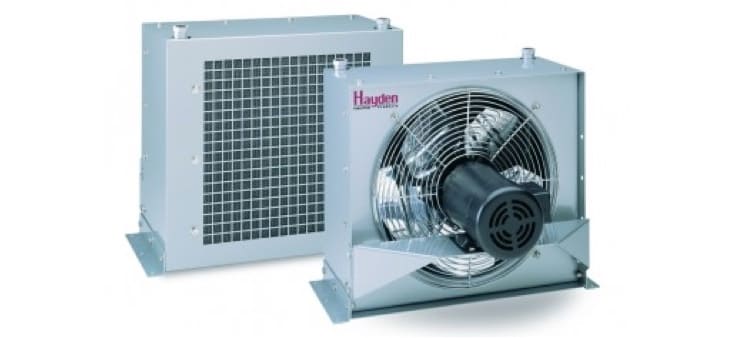 Standard Heat Exchangers
We offer a variety of Standard Sized Heat Exchangers (copper tube with aluminum fin air cooled), all which incorporate our FIN-COOL® technology and are available for immediate shipment. You can size our standard units to your application using our FAST FITTM on-line sizing tool. `Please contact us for more information on our Standard Heat Exchangers and customization options for each.
---
Key Features
Copper tubing (¾" diameter) and continuous rippled aluminum fins maximize thermal efficiency at a low cost
Continuous rippled fins provide structural rigidity, increased surface area, and provide better air flow
Each tube is fitted with our SwirlFlow Turbulator, increasing heat transfer by up to 550% over bare tube heat exchangers
SwirlFlow Turbulator produces a high velocity, mixed flow that enhances self-cleaning for a maintenance-free operation
Maximum operating pressure of 300 PSI
Maximum operating temperature of 350°
Key Options
Compact design for easy placement and installation with standard base mounting brackets
Optional full enclosures that are high quality, durable construction
Motor options:

230-460V - 3 Phase - AC
110V - Single Phase - AC
12V/24V - DC
Hydraulic Motors

Standard, integrated core guard provides longer fin life and high-efficiency heat transfer
Options for SAE or FPT connections
Dedicated single-pass and multi-pass units with female ports minimize plumbing costs and hardware
Integrated pressure relief valve for cold start-up and high-flow bypass protection.

Our standard heat exchangers can be provided with other accessories for process control.