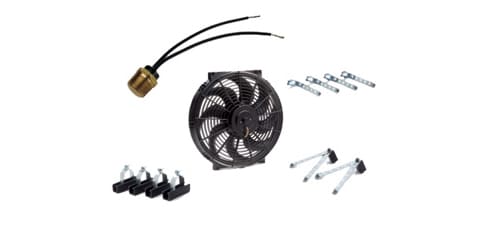 Heat Exchanger Fans & Accessories
Hayden's heat exchanger accessories complement, customize, and simplify the installation of your air-cooled heat exchanger. From electric fans to controllers to mounting systems, we have the accessories you need to make the most of your Hayden Industrial heat exchanger. Replacement parts for heat exchangers are also available.
Industries for Heat Exchanger Accessories
Hayden manufactures Heat Exchanger Accessories and Replacement Parts for various industries, including: Accessories List
Oil & Gas
Immersion Cooling
Automotive
Agriculture
Mining
Marine
Petrochemical
LNG
To learn more about our Air Cooled Heat Exchanger (ACHE) Accessories & Parts, contact us here.
---