Hayden Industrial is the world leader in innovative design of High Performance Air Cooled Heat Exchangers. Our application specific designs incorporate our innovative cooling technology to provide more efficient cost effective solutions. With offices in San Bernardino (CA/US), Tulsa (OK/US), and Wuxi (CHINA), we are strategically located to service the Power Generation and Oil and Gas Market on a global scale. Contact us today to find out more about our products.
Hayden has developed a Fast FitTM online rating that allows you to quickly size your cooler, get drawings, and request a quote. Available for Industrial, Mobile and Fin Cool models. Click below to check it out.
Join Our Fast FitTM Program
Immersion Cooling Systems
Hayden brings its 60+ years of expertise designing highly engineered cooling systems to the crypto mining industry. We provide a complete turnkey immersion cooling system for bitcoin miners, including everything you need to be up in running in days, not weeks or months.
Visit HaydenImmersion.com
Hayden also provides a full line of dry coolers specifically designed for crypto immersion cooling applications. Learn More »


With locations in Southern California, Tulsa, OK, and a sister company near Houston, TX, Hayden is growing our team significantly in 2023 and looking for qualified personnel.
Career Opportunities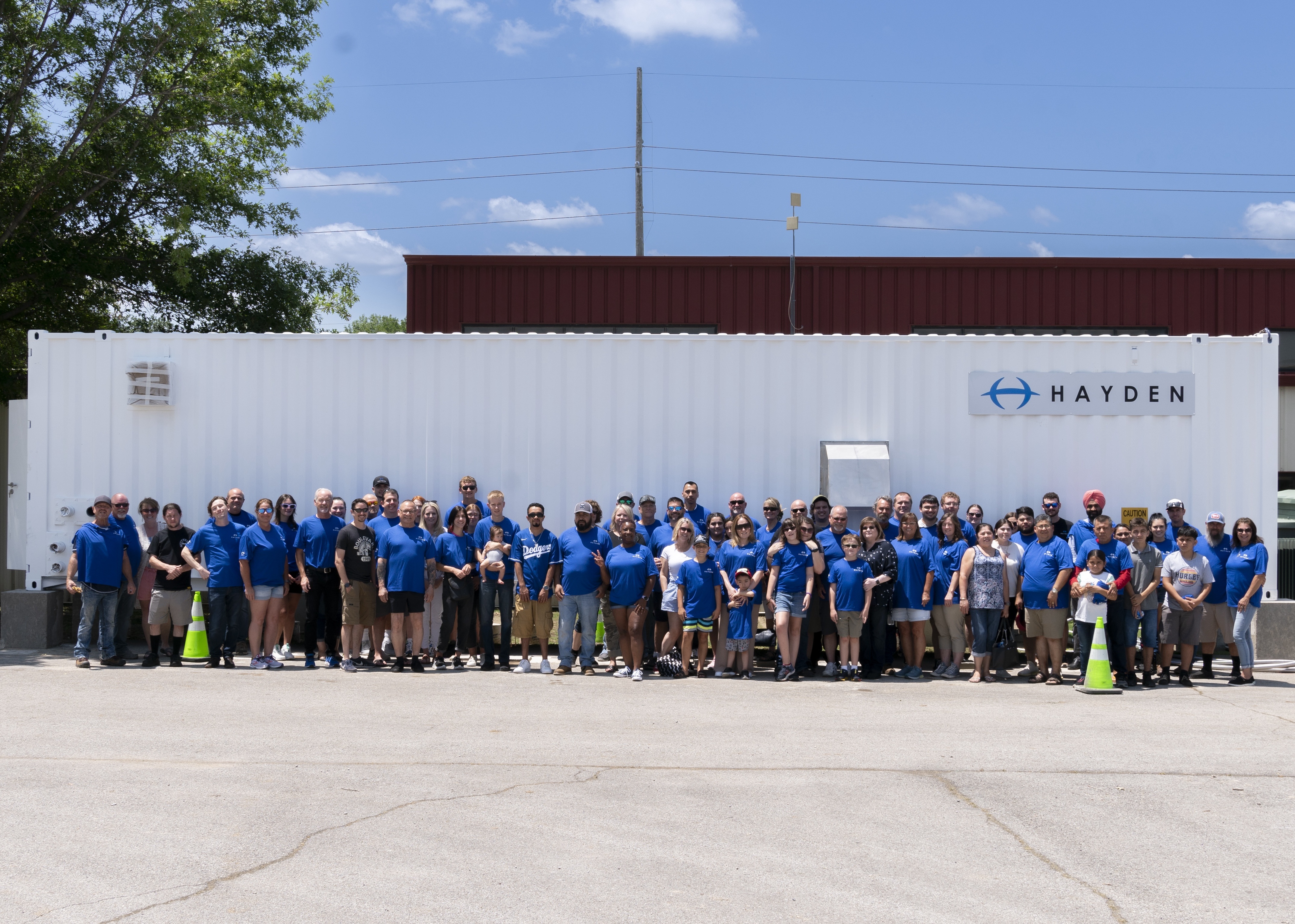 Hayden Industrial Celebrates One Year Anniversary of Manufacturing at Tulsa Facility
Read More
Need Engineered Hydraulic tensioning solutions? Check out