Heat Exchangers For Renewable Energy
Traditionally, pipeline natural gas comes from deep underground wells and it's often associated with petroleum production. When organic matter in landfills or animal waste, break down in an anaerobic environment, or oxygen-absent setting, a blend of gases primarily composed of methane and carbon dioxide are released. Landfills are places where biogas is present in high concentrations, which is why it's often called landfill gas.
Learn More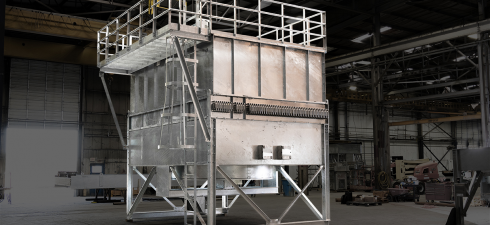 Heat Exchangers for Power Generation
Hayden designs and manufactures air-cooled heat exchangers to support critical infrastructure in the power generation market. We have the engineering and manufacturing resources to support your projects demands.
Learn More
Hayden serves many additional industries, including:
Renewable gas
Power Generation
Oil and Gas
Immersion cooling
Data Centers
Automotive
Hydrogen Fueling
CNG Filling Stations
Combined Heat and Power
Power Storage
Petrochemical
Agriculture
Mobile
Industrial
Mining
Gas Compression
Refineries
LNG
Marine