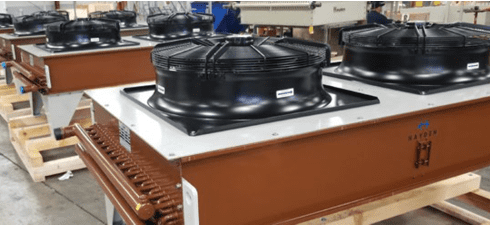 Fluid-Water / Glycol Coolers
For more industrial applications we offer fully compliant API-661 coolers with spiral wrapped finned tube and plug box headers.
---
Key Features
• Compact finned coolers available in a wide range of fin and tube materials.
• Products can be designed to meet API-661 requirements.
• Specialty coatings available for corrosion protection in harsh environments.
• Internal water flushing available when specified.