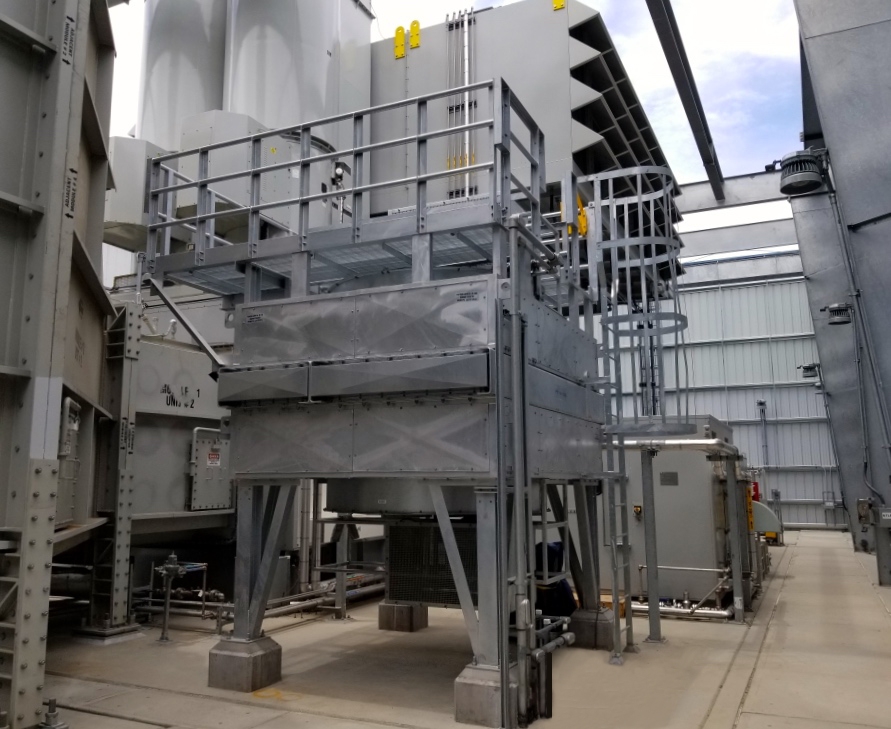 Stanton Energy Reliability Center
Hayden design supports innovative lube oil cooling solution for hybrid energy generation center near LA.
---
Challenges
Provide innovative lube oil cooling system for hybrid generation in Southern California Edison in West Los Angeles Basin Subarea.
Achieve complete system site emissions reduction of about 80% while enabling increased renewable energy penetration onto the grid.
Site required to fit in with urban surroundings.
Solution
Utilize two of Hayden's TTT- 460s ,which are the most efficient gas turbine lube oil cooling systems available to reduce operating costs.
Power generating system to utilize battery storage of power which provides:

Greenhouse gas-free operating reserve
Flexible capacity without start time
Peaking energy for local contingencies
Voltage support and primary frequency response without fuel burn
Superior transient response
Additional Information
The Stanton Energy Reliability Center (SERC) consists of two General Electric (GE) LM6000-based EGTs. EGT refers to the LM6000 PC Hybrid EGT jointly developed by General Electric International, Inc. (GE) and Wellhead Power Solutions. The EGT combines a combustion gas turbine with an integrated battery storage component operated by a proprietary software system, and utilized efficient Hayden lube oil cooling systems.
The two GE LM6000 PC units will be natural gas-fired, simple-cycle combustion turbine, a clutch to provide operational flexibility as a synchronous condenser, and an integrated 10-megawatt (MW) GE Battery Energy Storage System. In total, SERC is proposing to provide 98 MW (nominal) of EGT capacity.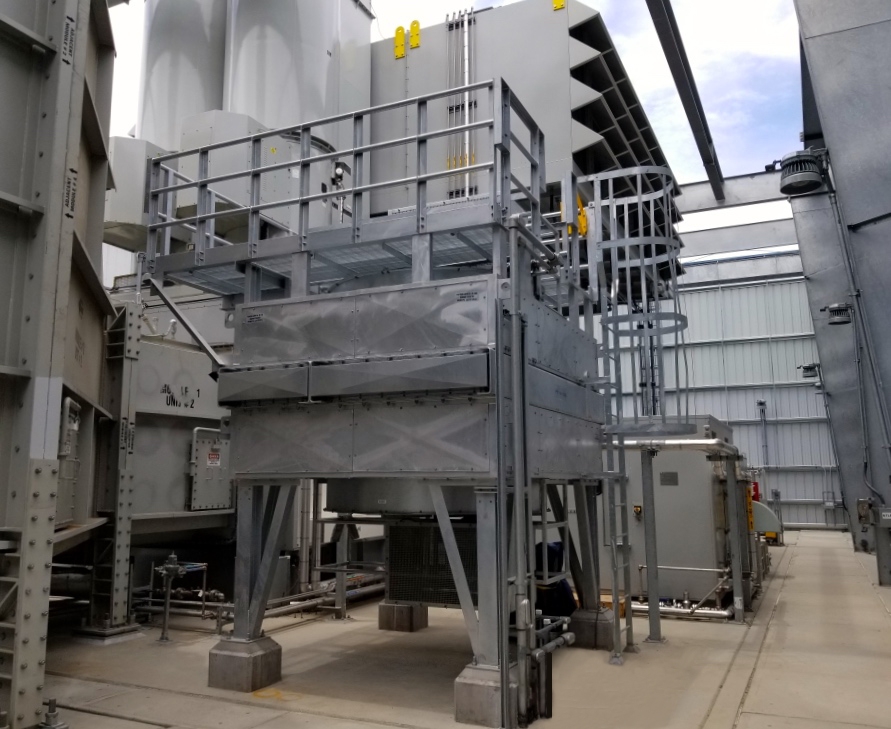 Details
Customer: Southern California Edison

Location: Stanton, CA
Sector: Power Generation
Application: Lube Oil Cooling
Product Type: Lube Oil Cooler