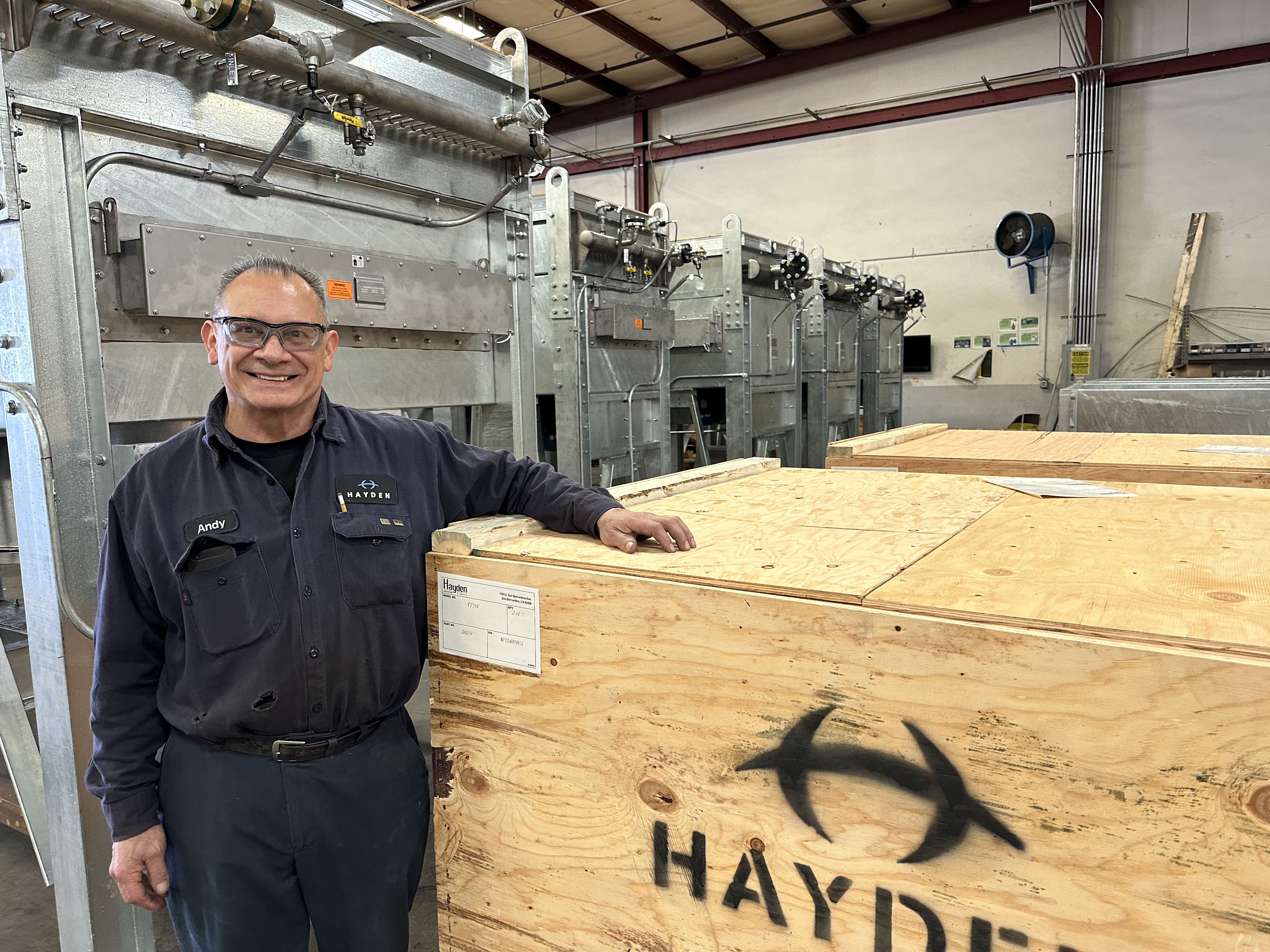 Hayden honors Andy Wuence for 45 years of Service
"The past 45 years have been filled with many great memories thanks to Hayden Industrial." — Andy Wuence, Lead Brazer
December 09, 2022
Andy Wuence recently celebrated his 45th year of employment with Hayden Industrial at a company wide event. Andy is a key part of the company's success where he has built a strong foundation of experience and relationships.
At the ripe age of twenty-one years old, Wuence and his friend decided to accept a job at Hayden under the supervision of his friend's father. The two young men spent the majority of their time learning many different operations in the manufacturing process. This allowed the full-time employees to take vacation because they now had coverage with the new hires. Wuence quickly climbed the ladder of promotions, and is currently serving as a Lead Brazer in San Bernardino.
When asked what separates Hayden from other companies, Wuence explained, "Hayden is very understanding. They understand that each employee has a life outside of work, and that sometimes life events occur during work hours. The flexibility of work hours is a great benefit for the employees."
Hayden puts in a strong effort of keeping a family-oriented atmosphere where employees build their relationships outside of work, as well. Every year, the company plans events, Christmas lunches, and recognizes the contributions of the employees to the success of the company.
Wuence is excited to see the expansion to Tulsa, and can't wait to see what the next couple of years will bring for Hayden.
« Back to News