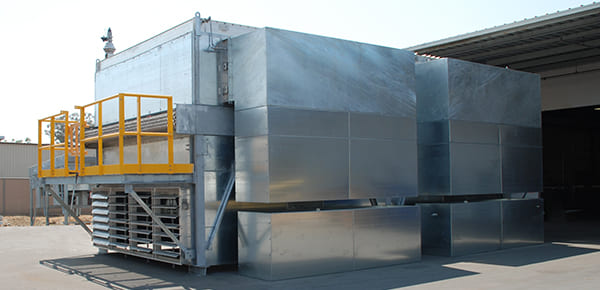 Hayden Designs for Extreme Enviroments
Encana's Cutbank Ridge
February 10, 2017
Hayden was recently selected to design and manufacture four (4) API series air cooled heat exchangers to cool the lubricating oil for the massive centrifugal compression equipment supplied by a Fortune 500 Global Company, for Encana's Cutbank Ridge Partnership in northeast British Columbia.
The coolers were designed with Hayden's optional winterization package to withstand frigid temperatures of -45°F. The winterization package consisted of air re-circulation with automatic pneumatic louvers, actuators, temperature controllers, RTD's, heaters and snow hoods.
The Encana's Cutbank Ridge Partnership involves a long-term development of natural gas resources. Production of natural gas occurs thousands of meters below the surface, through the use of horizontal drilling and multi-stage hydraulic fracture stimulation. At the surface, the environment could not be more extreme.
« Back to News